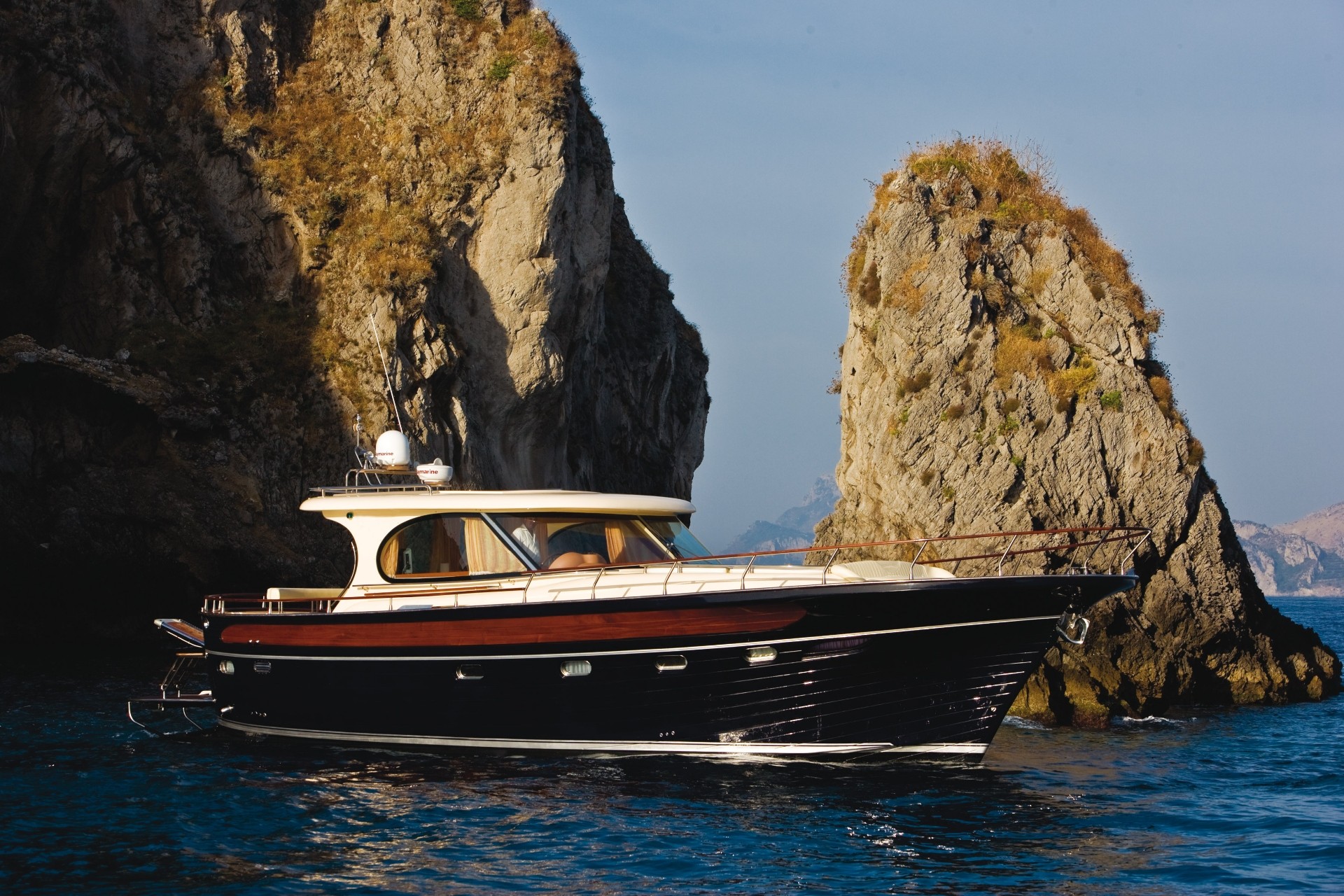 Sorrento 50
Vessels born from the meticulous work of the master
carpenters of the Fratelli family.
VIEW GALLERY
AVAILABLE TYPES:

Sorrento 50

LENGTH:

50'

CRUISE SPEED

24kts

MAX SPEED

30kts
INQUIRE
50
SORRENTO 50
Tradition Meets Innovation
The Sorrento 50 is the flagship of the Fratelli Aprea fleet. This vessel boasts a seamless union between tradition and innovation, exuding a timeless elegance only possible through respecting history and collaborating with the future. The art of master carpenters is complemented by the most recent advancements in nautical technology. This elegant and exclusive model offers large spaces, fine details, exquisite finishes, and modern furnishings. A breathtaking statement in any port of call.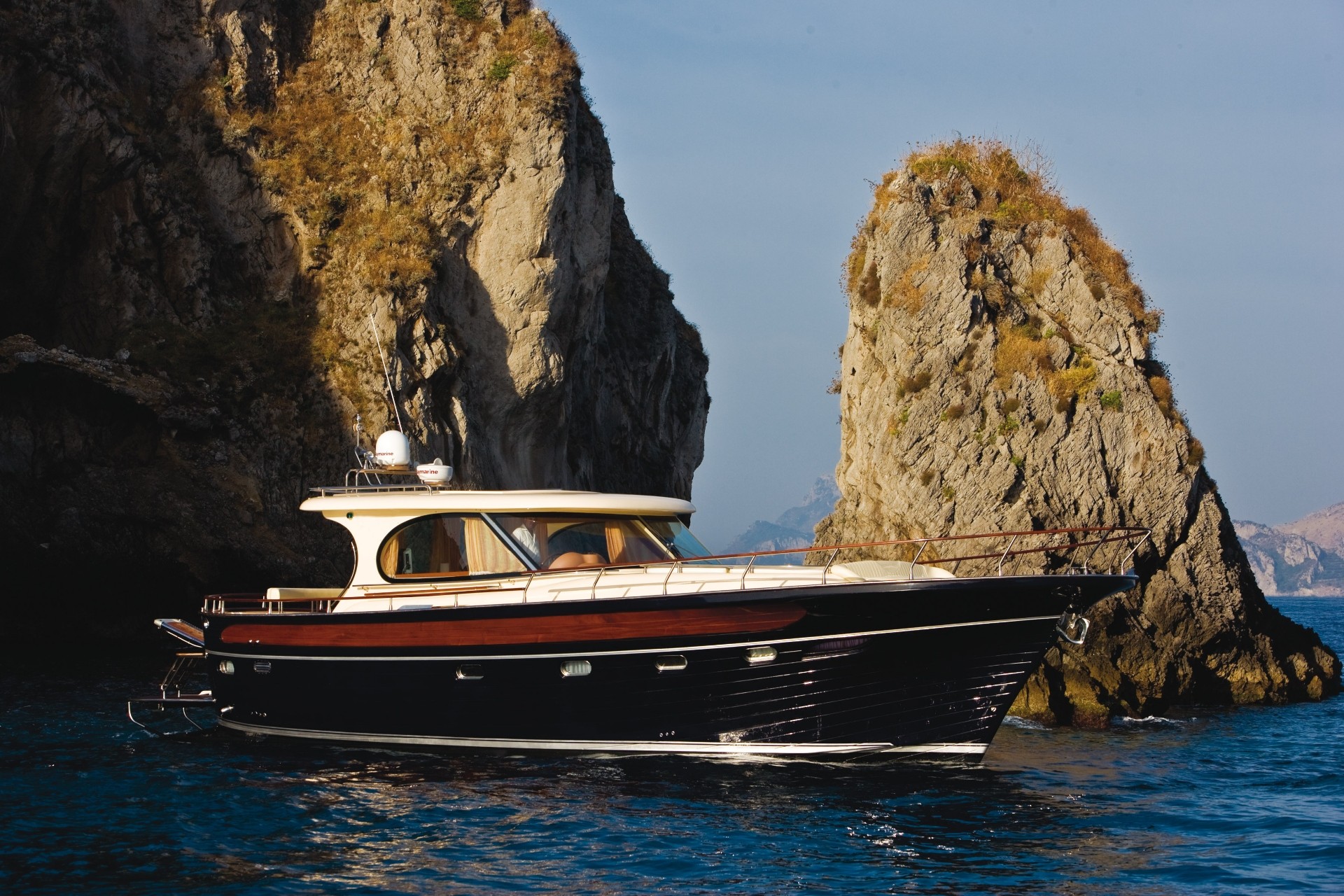 When our dream 750 semi-cabin boat was fnished, all the smallest details were handled with professionalism and infnite kindness from the whole wonderful Aprea family. Thank you very much.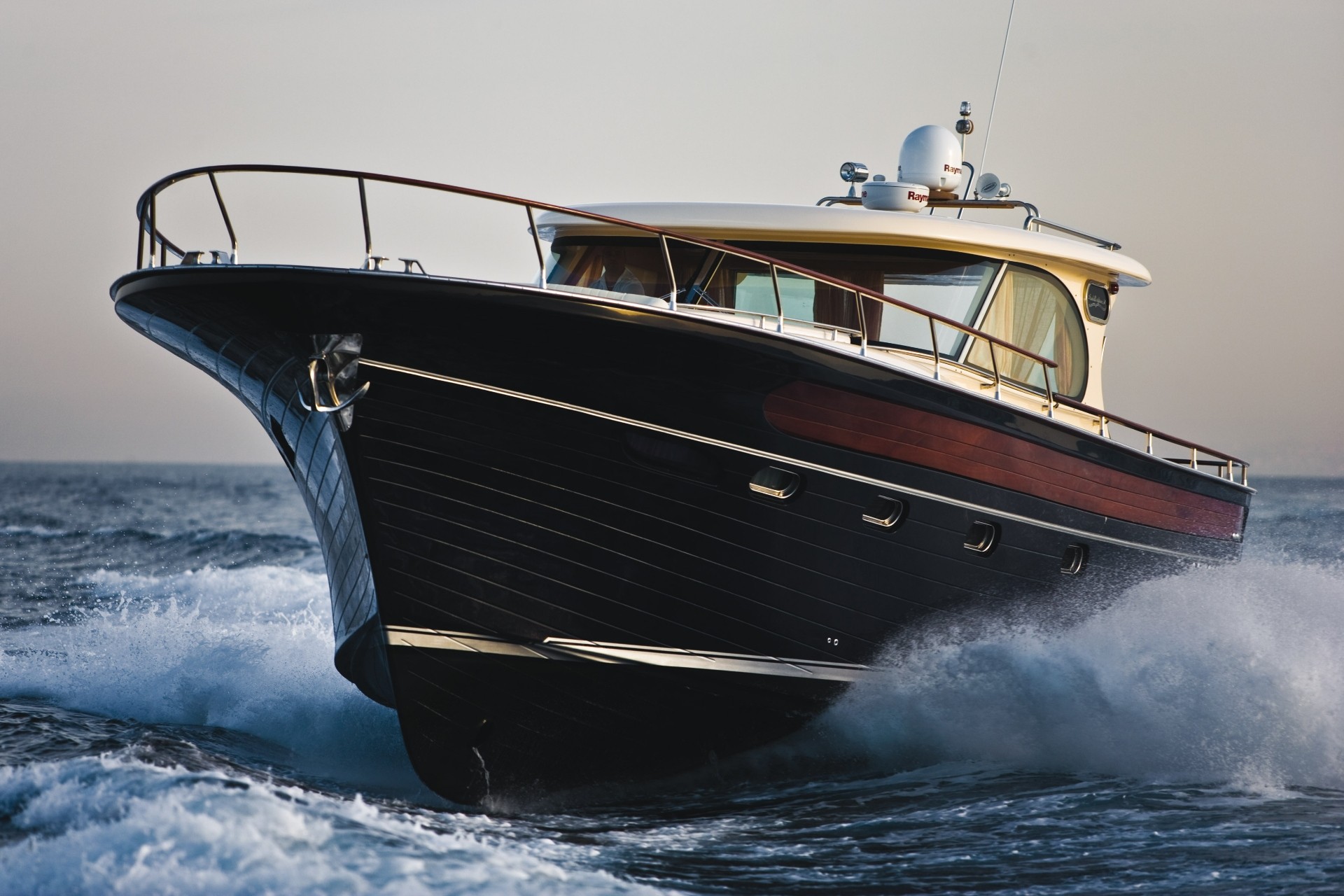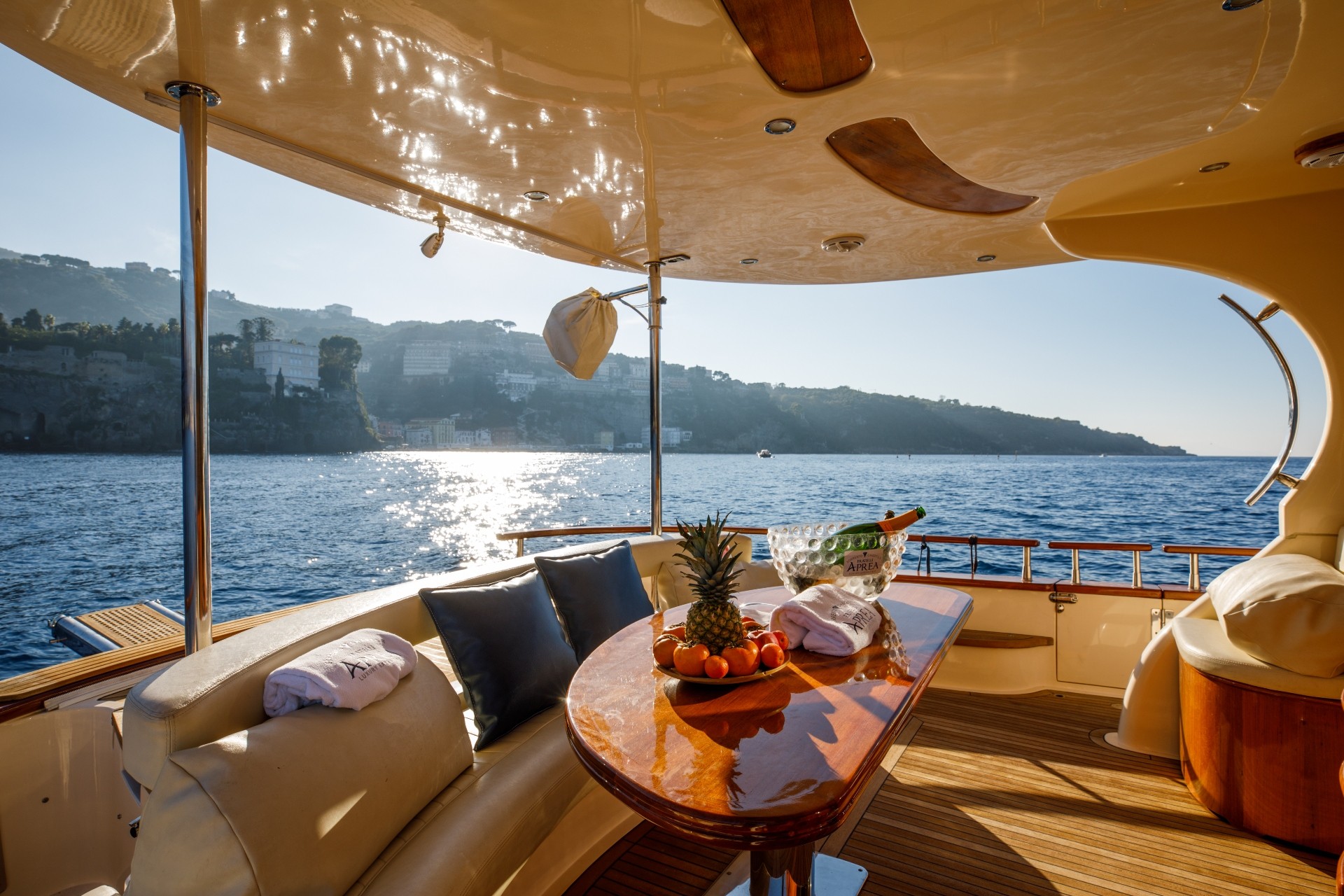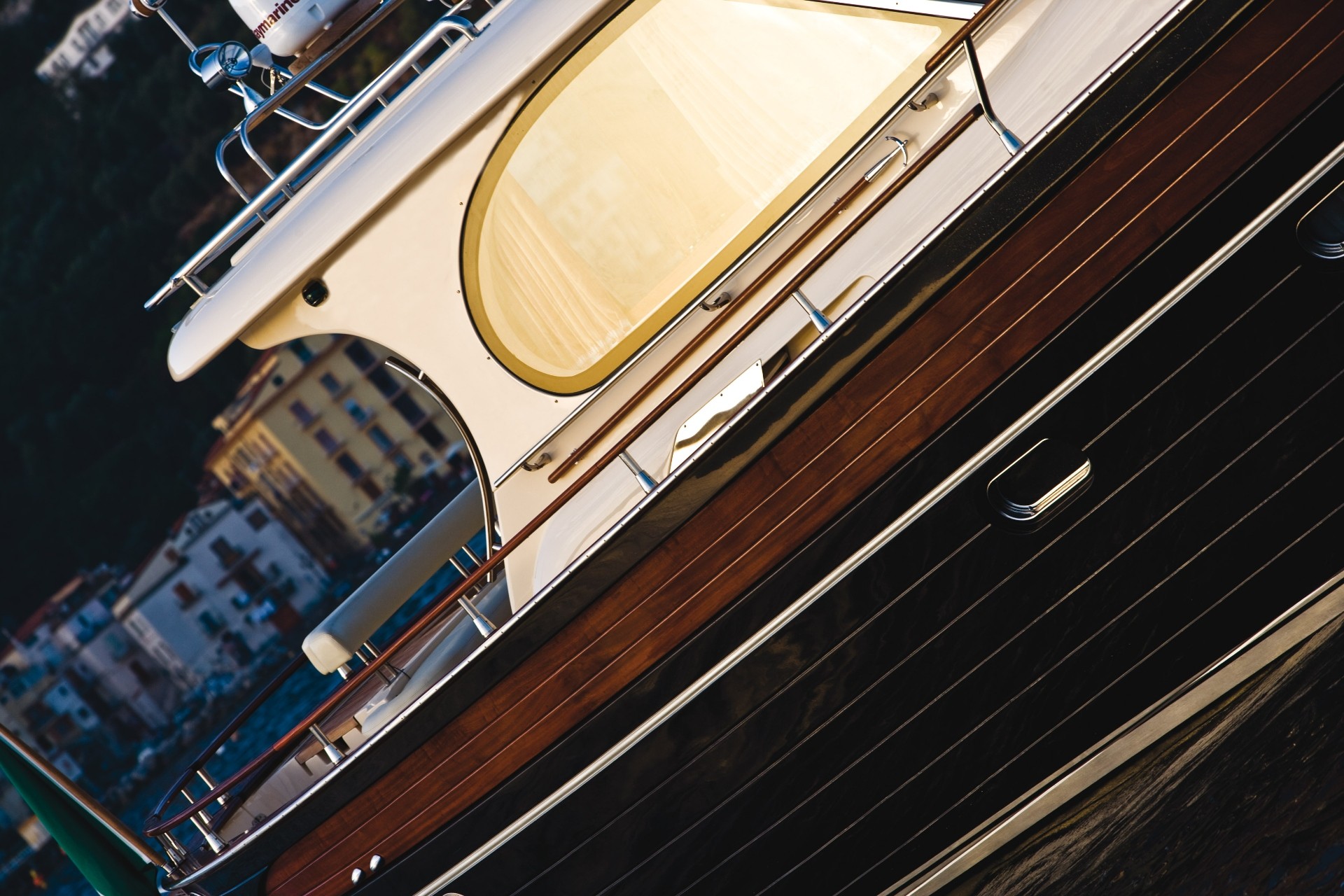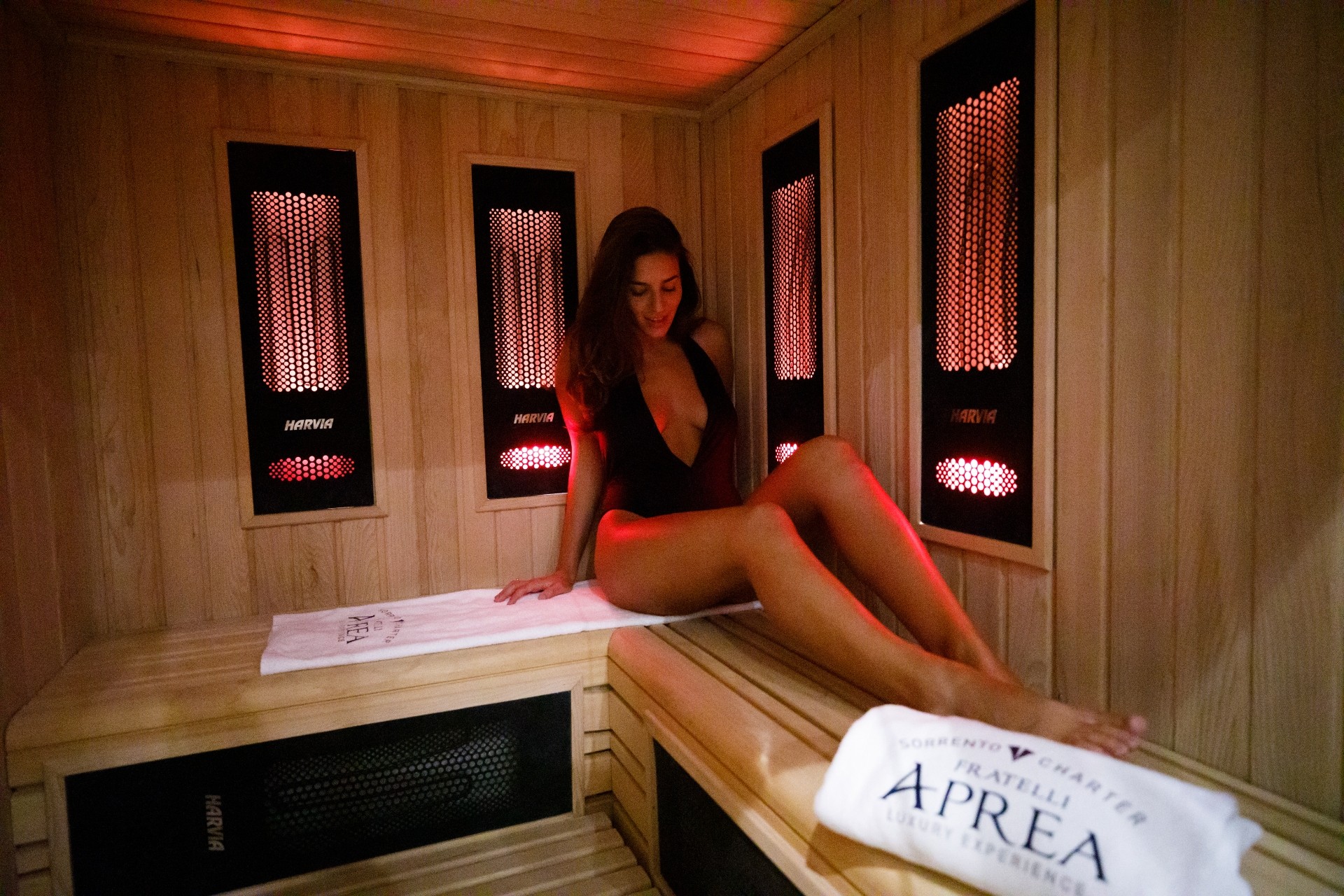 Timeless Elegance
EVERY DETAIL COUNTS

Amentities

Fratelli Aprea offers a number of amenities to support your perfect yacht experience.

Full head with standup shower, custom finishes, and hand hammered sink
Forward stateroom
Galley with custom countertops, modern appliances, and hand hammered sink
Choice of fine hardwoods and fabrics throughout construction
Convertible salon table with custom cushions for additional overnight guests
Outdoor sofa with cover
Optional full cushion set in bespoke colors and coverings




EXPERIENCE

A Masterpiece

The Sorrento 50 best represents the work carried out by the Fratelli Aprea shipyard.

SPECIFICATIONS:

Type: Gozzo Sorrentino

Category: CE b

Max. speed: 30 Knots

Cruising speed: 24 Knots

Hull: Semi-displacement

Construction material: High quality woods and fiberglass

Weight: 56,000 lbs

Hull length: 51'2" (15.6m)

Beam: 18' (5.5m)

Draft: 5'10" (180cm)

Fuel capacity: 725 gallons (2700L)

Water capacity: 265 gallons (1000L)

Engine type: Twin Volvo Penta 800hp